The Civic Club show and My Red Dress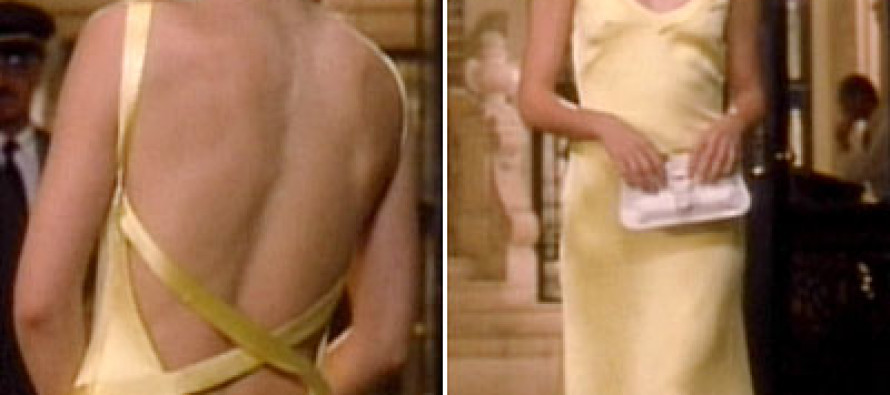 Ok, some of you may remember me blogging about how I have Kate Hudson's dress from "How to Lose a Guy in 10 Days"- but in red. I freaking *love* this dress and I really was going to wear it to Macon Arts Alliance's Taste of the Arts fundraiser… however, my self consciousness intervened and I felt like it didn't look at good on me as my beige Tibi dress. So- red dress got tabled.
Until now- my next black tie event happens to be the annual Civic Club show (check out this blog for more info: http://aroundtownwithmissmolly.blogspot.com/2013/01/just-ordinary-weekend-and-macon-civic.html). I love a black tie event- seriously any excuse to dress up!
So, I have my dress, picture this in red: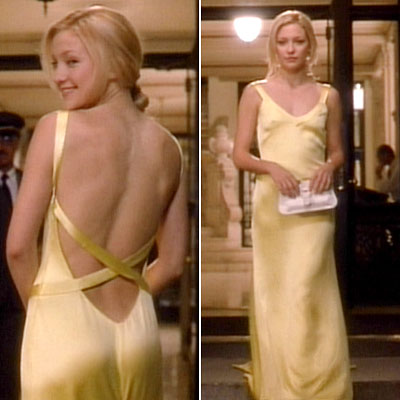 And not on Kate Hudson (although I will admit I am jealous of her body- have yall SEEN her in Glee? omg).
So now the debate it a- how to wear my hair, b- makeup and c- accessorizing.
As for my hair, I have sent my stylist a few ideas from my Pinterest board, I always go with some kind of half up/half down. That's just my standby hair style for special events. So the trick is always, how to mix it up?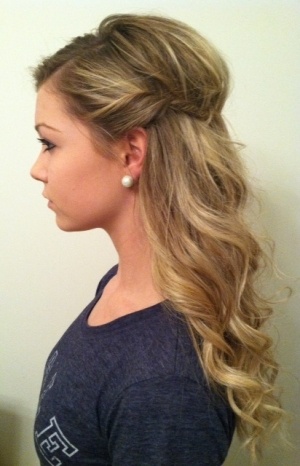 The above is cool because the teased part of the hair starts just where the top of the head and the crown meet, ordinarily I would start the teasing much closer to the forehead. Then there is this one: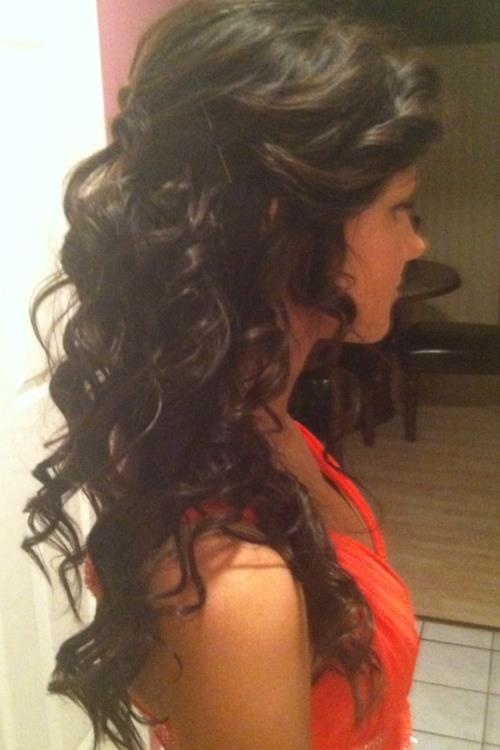 This one I like because it is curled the whole way through- not just after being teased. But I'm not sure if I like it for this dress. What do yall think? I'm kind of thinking some thing like the first choice- but flat ironed. Something really super sleek for this dress.
Next I gotta figure out my makeup… (I also need to make my reservation to see Jenny at MAC to take care of it for me) I am tempted to go with a look like this: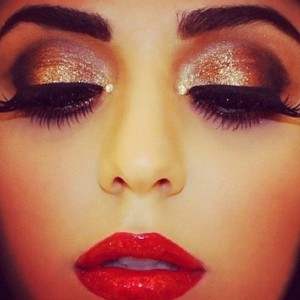 I don't know if I am totally in love with this strong lip color but I do think I like the bronze eyeshadow. It's different for a red dress. But of course my accessories will help dictate that and now…
Shoes and clutch. I am super tempted to go one of two ways: cute black shoes and black clutch, I ordered these on sale from Belk: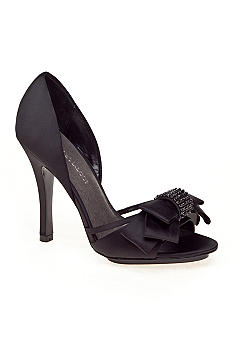 BUT I also think it could be super hot to go with a deep blue pair like these, from Zappo's: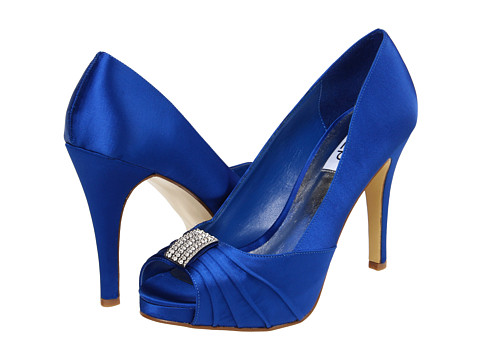 Ok so- decision time… the shoes will determine everything else (except the hair)… what do yall think? Royal blue or black?
Hope I get to see yall this weekend!
All my love yall….
---
---