Have You Heard The Rumor? What Rumor? THE Rumor- Boutique, Of Course!
I remember the first day I stepped in to Rumor Boutique. I was on a shopping spree (of sorts) with my sorority sister, Meg Gay (Evans, now). We had just gotten back from Spirit Week in Statesboro and were ready to get out on the town. We had already been to Karats and Keepsakes as well as Sorella. Rumor was brand new and we were not sure if they were open but we went in anyway. They had *just* opened. Meg and I each got the same thing: a Le Tigre pink tank top. Ever since that day I have had a special relationship with owners Ashley and Judy. They know exactly what I like and don't like and they were the first boutique to sign on for my fashion column in Macon Food and Culture Magazine.
MIWM: So let's see, yall opened in 2005 correct? Or was it 06?
Rumor: We were so excited to open our store August 1, 2005!  It was certainly a memorable day!
MIWM: What have yall learned in the years of being open?
Rumor: Having been open 7 years now, we have learned more than I could even begin to list!  This amazing journey has certainly been an exciting one and a huge learning experience.  I would say the most important thing we learned is that you have to be resilient and be open to changing your strategy when your environment changes.
MIWM: What are your favorite lines that you carry?
Rumor: We are in love with Karlie, a fun inexpensive line that is right on when it comes to the trends, but also so easy to wear!  If you have a Karlie piece in your closet, I promise it will be the one item you will want to wear over and over again!  We are also obsessed with the amazing fit of Paige Denim, there is literally a jean that will fit every body type out there!  We absolutely can't wait to get our shipment of Lily and Laura roll on hand crocheted glass beaded bracelets.  They roll on over any hand and are a fair trade product made by women artists of the Kathmadu Valley in Nepal.  We also can't live with our our Kitsch hair ties!
What is one item you have in stock RIGHT NOW that you cannot live without?
Rumor: A Kitsch hair tie!
Tell us about an item you have, under $100, that everyone should own.
Rumor: Oh I know exactly the top that everyone should own: our best selling 3/4 sleeve jersey Karlie top!  This top is the absolute best fit for ANY body type and is the softest, most comfortable fabric in the world!  The fabric holds up perfectly even after many washes, and it can be dressed up or down depending on your mood. You can wear this top so many different ways because the fit is so versatile!  We have it in 5 solid colors right now and it's only $62!  Black is my favorite because it is so classic!
If you could bring back any one item you carried over the years, what would it be and why?
Rumor: Zooey tanks for sure!!!  They were the best layering tanks you will ever own!  We still have loyal Zooey customers begging for something like them and we have tried and tried to find something that compares and have had no success!  Don't get me wrong, we have great layering tanks now, but if you owned a Zooey tank, you would know what I mean!
Well- there it is folks! I certainly hope you have learned a little more about this boutique that I love. And if you have any other questions I know Ashley and Judy would love to answer them!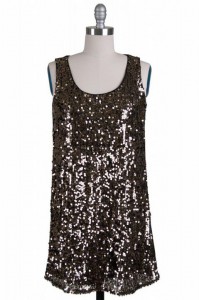 ---
---